Buying Guide - First (EUC) Electric unicycle.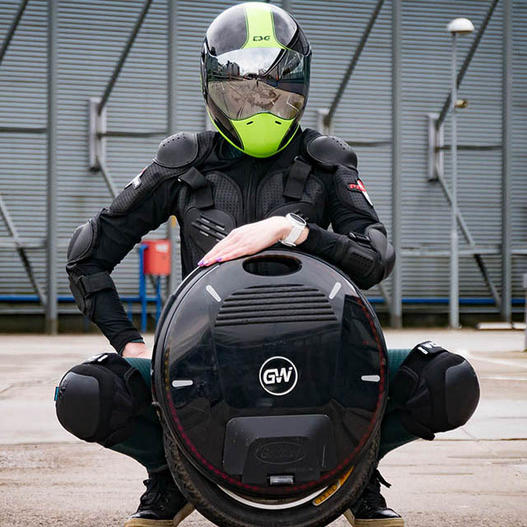 Buying Guide - First (EUC) Electric unicycle.
Unicycles.
INMOTION Electric Unicycles are known as V5F & V8F, V10F. The V8 has been one of the most successful sellers in 2017, for the reasons that it offers excellent performance in a beautifully designed body & at a price point which is not too prohibitive.
King Song: established reputation for finding the balance between construction quality, performance & safety. At the hardware level, the King Song Electric Unicycle range have similar specifications as their main competitor, Gotway, but with overall better construction quality, reliability & safety.
Gotway: the most dynamic & innovative of the manufacturers, releasing on average three-four new models a year. Their key strength is their ability to push the boundaries of what's technically possible today. Their Wheel line has a full complement of Wheel sizes, ranging from a tiny 10″ MTen3 with a 3″ wide tire, to the 'Monster', which is fitted with a gargantuan 22″ tire.
Where the company is to a degree let down, is in the quality of the construction, primarily on areas like the body, handles, pedals, etc. On certain models like the MCM5, MSuperPRO, Monster, if the Wheel takes a hard blow, the shell body can become separated & be damaged quite easily.
Ninebot/Segway: on April 1st, 2015, the Chinese company Ninebot acquired Segway, since then they have introduced the S1. This Wheel doesn't really stand out in any particular area. It is neither powerful, nor lightweight, it lacks padding on the sides, no night-time running lights, & has no retractable handle.
GOTWAY
If the key areas are collected into a weighted-score, especially those that Customers are most interested in—like value & reliability—then at this point time, INMOTION have the clear advantage. These Wheels may not be the absolute fastest, nor do they have an exotic micro 10″ MTen3, or at the other end of the spectrum the 22″ Monster, as Gotway have, but across the 14″/16″/18″ Wheel class, for general dependability combined with excellent performance, features & value for money.
If you are Looking for ultimate power and performance. GOTWAY is best choose for you.  Every GW product from small 10" Mten3 or mcm5 14" to MSPRO and Monster. Have no competitors on market.
Even small Mten3 car run up to 40km/h and have 512wh batt, 800w motor and unique 3.0" wide tire.
Top End products like NIKOLA+ 100v, MSP 100V, Monster 100V can reach the speed more then 60km/h. and easily run more then 70km per charge.