EUC SALE products Warranty NOTES (Attention, please read before order)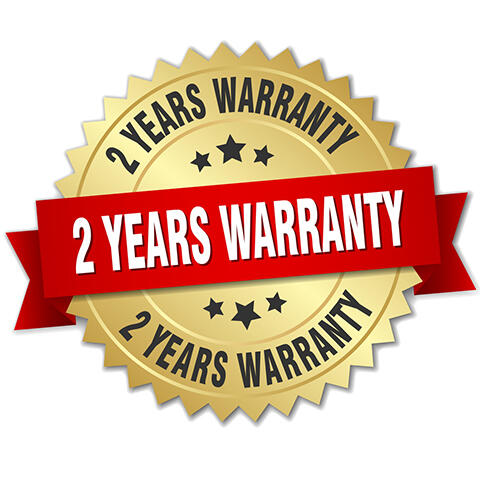 EUC SALE products Warranty NOTES (Attention, please read before order)
Warranty terms and conditions:
The Buyer, before starting to use the device, should carefully read all the instructions and strictly follow the rules and recommendations on how to use the device.
Warranty obligations:
Devices purchased in our online store are covered by the manufacturer's original warranty (for batteries and separately for other components). In compliance with the provisions of Conditions limited warranty, the Buyer has the right to guarantee during the applicable period. Each product comes with a warranty of 24 months (controller, motor), for batteries 6 months are applicable with a range of up to 2000 kilometers and it is calculated from the date when the equipment is transferred to the Buyer.
This Warranty covers the defects resulting from defective parts, materials or manufacturing and repairs are carried out in the service center of the Seller during the period established by the State and since the day the equipment is accepted in the service center. In order to avoid possible misunderstandings, the Buyer has to keep the warranty, as well as other documents confirming the fact of the purchase of the equipment. Equipment should be clean when it is transferred for the warranty repairs.
3.       IMPORTANT!!! The Warranty does not cover:
The device that has been tempered, adjusted with the improvements and (or) changed to the internal structure;
Mechanical, chemical, thermal, electric or any other type of damages resulting from incorrect installation, configuration, usage or other activities inconsistent with the operation manual or contradictory to technical specifications attached to the device;
Damages due to non-compliance with the installation and (or) operation rules;
Failure of the equipment (controller, electric motor and their elements) in case of overheating;
Usage of the equipment at temperatures below 0 degrees and above 35 degrees Celsius;
Mechanical and electrical damages caused because of the contacts of the device with foreign objects, substances, and liquids, included: water, snow, mud, sand;
Using electric device in snow, rain, dirt, mud or wet weather, or on wet surface are restricted. 
Mechanical damage to any part of the equipment caused by acts of an accident or fall or other external factors;
The device that has been tampered with by the Warranty beneficiary or any other person in any way, including reconfiguration, repair, willful constructional variations, modifications, and adjustments.
Warranty is not applied to consumable materials that have a natural life span such as cameras, tires, plastic, charging devices, inner frames, and other constituent parts.
Seller is not responsible if the equipment is used with illegal software and does not support it for free.
While the equipment is under warranty repair, analogical or similar equipment will not be provided.   
Shortfall due to the appearance of fault profits and other indirect costs are not refundable.
Please note: it is necessary to carefully inspect the goods at the time of delivery of the order. All claims regarding the appearance and configuration can only be made at the time when the package was delivered in the presence of the courier. After the courier leaves, such claims will be not accepted.
The warranty does not cover damage caused to other equipment and third parties while setting up the device.
In the case of a claim recognized as unfounded, the Buyer is obliged to reimburse all transport costs, as well as the costs of the examination.
In warranty period EUC.SALE take all responsibility for repairing device, and changing all needed to replace components. But Transport and delivery costs of parts to the client or all devices to repair centre are not covered by warranty card.
It is forbidden to start the electric motor when the device is charging. This can damage the controller and the battery, as well as cause the ignition.
Warranty is not applied in cases of equipment deterioration or discontinuation due to shock or fall. In these cases (of fall and shock), contact the service to diagnose the device.
The EUC or Electric scooter should be provided to the dealer for inspection and maintenance every 1000km, or every 12months. For full disassembly and full check including battery status check. Inspection and maintenance price depend on model. On time not maintained EUC and scooters will be not covered by the warranty.
NOTE: 
By preordering product in EUC.SALE you read and agree:
Preorder product production term cannot be set 100% by dealer. Many factors appear World Pandemic situation, economic situation, war, sanctions, manufacture delays because of recalls and updates during tests.   
Dealer agree to provide all up-to-date information regarding production terms and development status.
Read and Agree: manufacture can't produce products to all dealers at once. Some dealers get product faster some dealers with a normal production delay, normal. Delay can be even for 1 month. Normal procedure.
If model production will be canceled by Manufacture, you will be informed by email, and money will be returned to your account.
 You also read and agree:
Dealer do not take responsibility for miss expectations regarding final product look, performance and e.t.c.
Subjective opinions, also your feelings about preordered products cannot be a reason for cancel preorder.
You will receive 1st batch product from earlier order, ASAP as order will be manufactured and send to our warehouse. 
Preorder cannot be canceled and money returned just of reason miss expectations, or another subjective reason. In that case deposit will not be returned. 
By paying deposit you Making Agreement with EUCSALE, EUCSALE guaranty product reservation to you, 100% order will be shipped from 1st batch as soon as will be on stock in EUCSALE warehouse.
In case of cancelling preorder, deposit will not be returned.
PLEASE UNDERSTAND: EUCSALE team insist to think 2x, 4x, 10x before making preorder and pay deposit. This affect all of us. EUCSALE making Mass orders according sales plan and preorder quantity. Example: If we order according sale plan 20pcs EUC from 1st batch but get deposits for 19 pcs and have 3-5 more requests, we will preorder 10pcs more. But if 50% customers will cancel so we will get extra buffer for 1st batch wheels we don't plan to order.   
Thank you for understanding.
EUC.SALE team.