Gyroscooters
Gyroscooters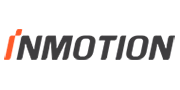 Gyroscooter
: what they are?
Gyroscooters represent the original two-wheeled device that are intended for high-speed movement of a person. These devices are made for children and adults. The variety of models allows everyone to find an option that is optimal in terms of price, design, speed and power.

Special attention should be paid to high-performance engines, which were equipped with some models of airwheel electric scooter. Thanks to the power of the motors, the devices can develop an impressive maximum speed. This is why these devices have become popular among fans of cutting at high speeds. The wheels of the gyro scooter allow it to cope with road surfaces of almost any complexity. It will perform well both on a small layer of snow and ice. The device performs especially well when operating on asphalt or sand.

In addition to technical and operational characteristics, do not forget about the external design of these devices. They have interesting designs that are guaranteed to please even the most demanding customers. This can be either a single-color or multi-colored version. Variations with bright and original prints are popular. For example, applied images of lightning or fire for bright personalities. Kids will love gyro wheel scooter depicting characters of their favorite cartoons.

Electric gyroscooter with pen is very popular model, which are in great demand among the newcomers. They help to minimize the load that falls on the knees of the person who controls the device. Thanks to this design, it is possible to reduce fatigue, as well as significantly simplify the balancing process.

Special attention should be paid to the control system of such a device. For the most part, it is based on a smart system. For example, you need to install a special proprietary program specified by the manufacturer on the smartphone of the owner of the gyro scooter. After that, you can use it to perform basic operations for managing the device. For the rest, you need to focus on your own stability and ability to balance.

It is important to Orient yourself in the size of such equipment. The most standard models are those that are 10 inches in size. They are optimal for both adults and children. Most manufacturers offer models that are 8 or 6 inches in size. They will be a good choice for children and teenagers. Those who already have some experience in managing a gyroscope should pay attention to the enlarged models. As a rule, they have increased power and can accelerate to significant speed indicators.


How to choose a gyro scooter
When choosing a gyro scooter, you need to focus on your individual preferences. According to this principle, you should choose its size and technical characteristics. In addition, you need to roughly navigate the principles of further operation of the gyroscope. Each model can withstand a certain amount of time on a single full charge. They also manifest themselves in different ways when traveling on certain types of road surface.


Gyro scooter selling in the store 
"
EUCSale
"
In our online shop you can buy gyrometer from manufacturers. And if you don't know which option to choose our experts will help you choose the right model!