InMotion gyroscooter
InMotion gyroscooter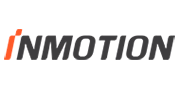 InMotion segways
Mobile electric transport is not uncommon in the age of high technology and fast pace of life. Individual vehicles, such as gyroscuters, Segways, monowheels, have long been established on the streets of megacities. Eco-friendly transport, popular among both young people and older people, allows you to solve many everyday tasks. Saves time and money for its owner, and allows you to quickly get to any point of the city without traffic jams. Brings joy and pleasure during rest and walks. Segways are particularly popular because they are the most convenient and easy to manage. The simplicity of their design and operating principle allows people of almost all ages to use this transport effectively.
InMotion city Segways
Light and compact Segways are considered optimal for moving around the city. Unlike off-road modifications, this category of vehicles is quite maneuverable. Many manufacturers of modern electric vehicles prefer urban Segways as the most popular among buyers.
InMotion Segways – the best solution for urban mobility
The Inmotion brand produces Segways for the city that have a stylish design and high functionality. The line is represented by the following models: InMotion E2, InMotion E3.
In Addition, InMotion Segways have ergonomic steering racks with convenient handles, an information LED display, and a separately rechargable battery. And most importantly, at an affordable price.
Lighting
Gyrometer InMotion is equipped with a very impressive dynamic lighting, which also functions as turn signals, stop, daytime running lights, additional front mounted headlight.
Hovershoes InMotion X1
The company InMotion, famous for its innovative engineering solutions in the design of mono-wheels, announced gyro rollers. Needless to say, the result was extremely successful? Design performance, quality of materials-you want to ride these rollers for hours.
If you are a fan of an active lifestyle, and do not accept extra expenses (both temporary and material), then the InMotion gyro scooter is the right choice! In our online store you can buy this equipment and arrange fast delivery in Europe.
Hurry up to get new sensations!